Nautitech 40 Open
AU $888,000
LOTS OF SPACE - LOTS OF COMFORT - LOTS OF FUN.

Deck, cockpit and salon are on the same level. Only one of the features that makes the BAVARIA NAUTITECH 40 OPEN unique. She is elegant, very light and extremely agile, which gives a more direct sailing feeling.
THE PERFECT BALANCE BETWEEN PERFORMANCE AND LIFESTYLE.

With your family or with friends, simply enjoy life from sunrise to sunset and beyond. Relaxing or sunbathing on the trampoline between the hulls at the bow. Snorkelling, diving, stand-up paddling.

Looking for sailing sensations? The 40 Open will allow you to access to remarkable sailing performance, to live greater adventures or explore oceans further.
The 40 Open isn't just huge, it guarantees a huge amount of pleasure - for everyone on board.

It's hard to imagine a finer voyage, because the 40 Open offers you everything. There's masses of space to relish and relax in. And sailing whichever way you like: gliding gently, or Something more ambitious - whatever takes your fancy.

Deck, cockpit and saloon are on one flush deck level, but that's not all that makes the 40 Open so unique. It is the epitome of elegance, very light and comfortable.

Delivery across Australia available. Prices quoted are base prices sail away ex Sydney fully commissioned and taxes paid*.

*Prices depend on various factors including foreign exchange rates, shipping, transport and quarantine charges, regulatory requirements, commissioning and compliance costs and supplier prices, particularly with the impacts of COVID which are affecting prices daily. Accordingly, prices are subject to change. Registration and safety equipment is not included in the price as it depends on individual choices and requirements. Ensign Yachts will however assist in this regard. Delivery in other locations may incur a cost. Anti-foul not included in price of some yachts (e. G. Trailerable yachts).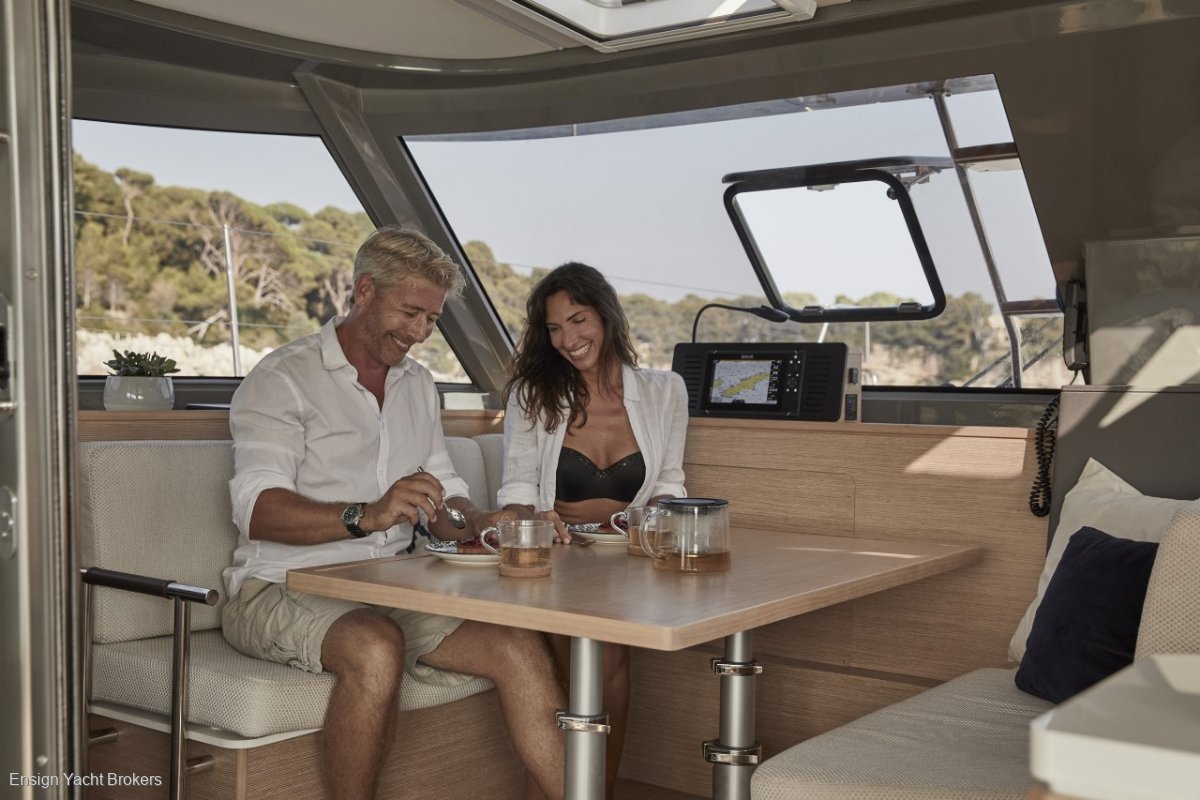 The details that make the difference. More feeling at the helm, natural light in every room and an elegant interior decor
The double helmstation, NAUTITECH's DNA Double steering station, the choice of performance : - ideal position to keep an eye on the sea and sails - more sensations at the helm - best posit